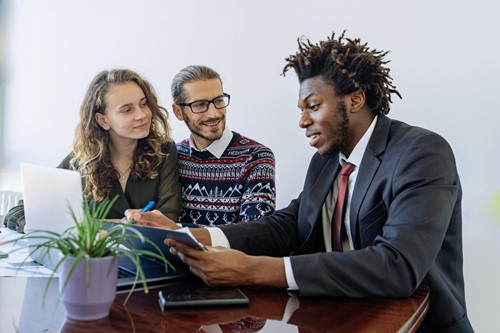 Building your new home should be a rewarding experience, but it's important to know how the financing for a new construction is different from the financing for a previously owned home. You will need a specific type of loan called new construction loans, and they can be harder to get than a traditional mortgage. Before you jump into the home building process, take some time to learn some tips that will help you land a new construction loan.
1. Boost Your Credit First
New construction loans are more challenging to get than loans for preowned homes, so you'll want to have the best credit score possible. The reason for this is the risk that lenders take on when they offer a construction loan. There are simply more things that can go wrong while a home is built than with an existing home which puts the lender at higher risk.
2. Get Your Budget in Order
Before you even start talking to a lender, know what you can afford to spend each month on your mortgage. This requires a working budget. It also requires you to know the approximate cost of building your dream home. Talk to builders to get an idea of what the home construction costs would be and start setting money aside for a down payment. By having your budget in order before you start talking to lenders you will be prepared to ask for the right amount of money.
3. Have Savings in Hand
A big down payment is a good idea with a new construction loan. Your lender may require the full 20% or even more, so the bigger your savings account the better. Having money in savings will also protect against the unexpected expenses that can arise when you're building a home. A strong savings account also shows your lender that you are going to be a less risky borrower.
4. Choose a Trustworthy Builder
Not only will your lender look at your credit and income, but they may background check the builder. If you choose a shoddy builder, the lender is at higher risk. They will take the time to make sure you are working with a quality contractor because it means they are taking on a good risk. For this reason avoid the temptation to go with the builder that has the lowest bid.
5. Understand how Money Gets Distributed
When you buy a home the money is given all at once to the home's seller. When you get a construction loan, the money goes to the home builder, but not all at once. The builder will make installment payments throughout the construction process based on a pre-determined schedule. While the home is under construction your payments are interest-only payments. Often the construction loan is a variable-rate loan as well so the monthly payment can change.
When your home is done and you're ready to move in, any remaining principal is either paid in full or converted into a trainload home mortgage. If you are able to pay some principal during the construction phase you can lessen the amount of this final loan.
Building a home should be an exciting step forward but you need to plan ahead. By getting your financial situation organized before you start the process, you can avoid any unexpected delays and hurdles. With solid credit and savings in the bank you will have a much easier time getting a new construction loan.